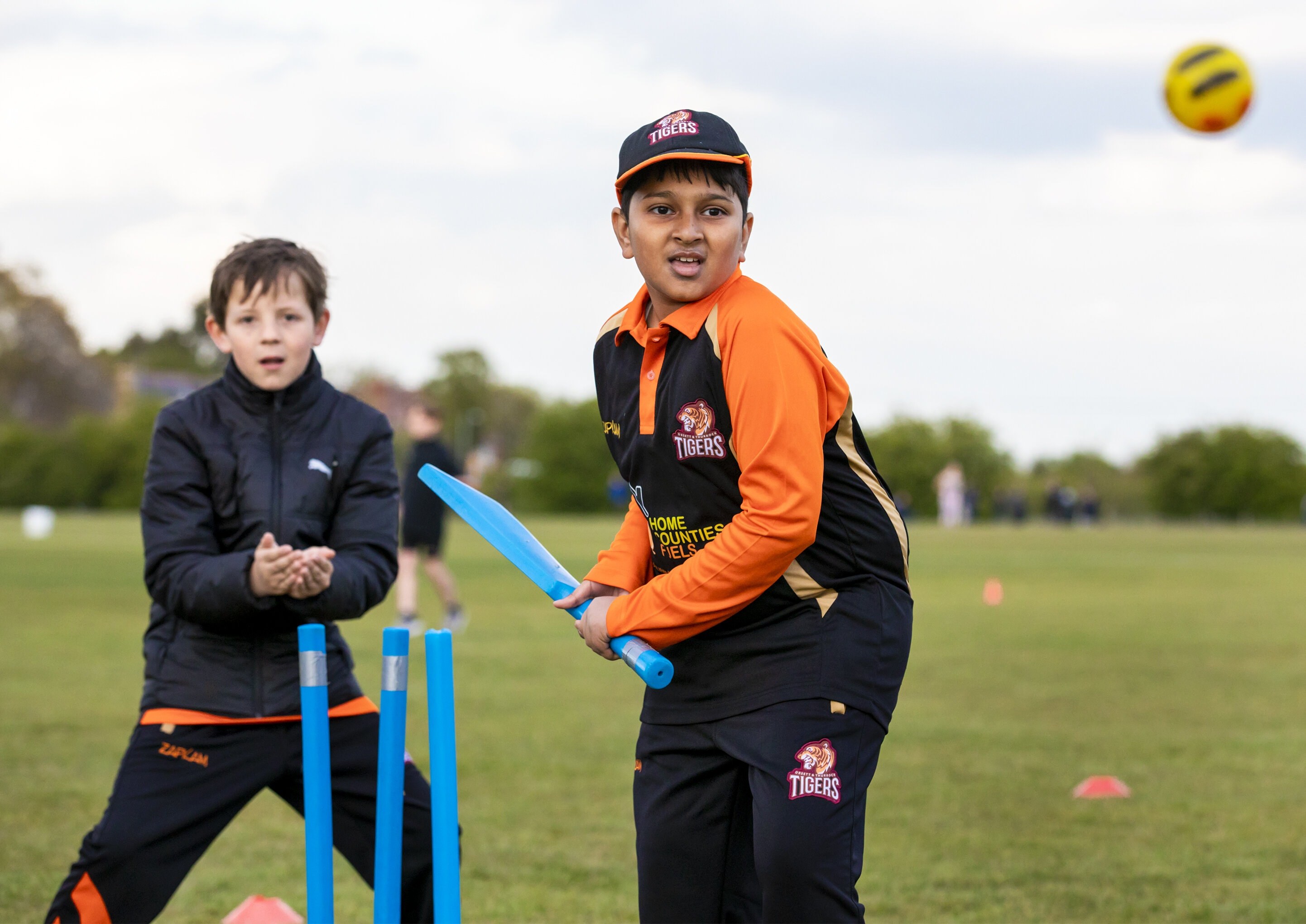 Power of Sport Youth Crime Prevention Conference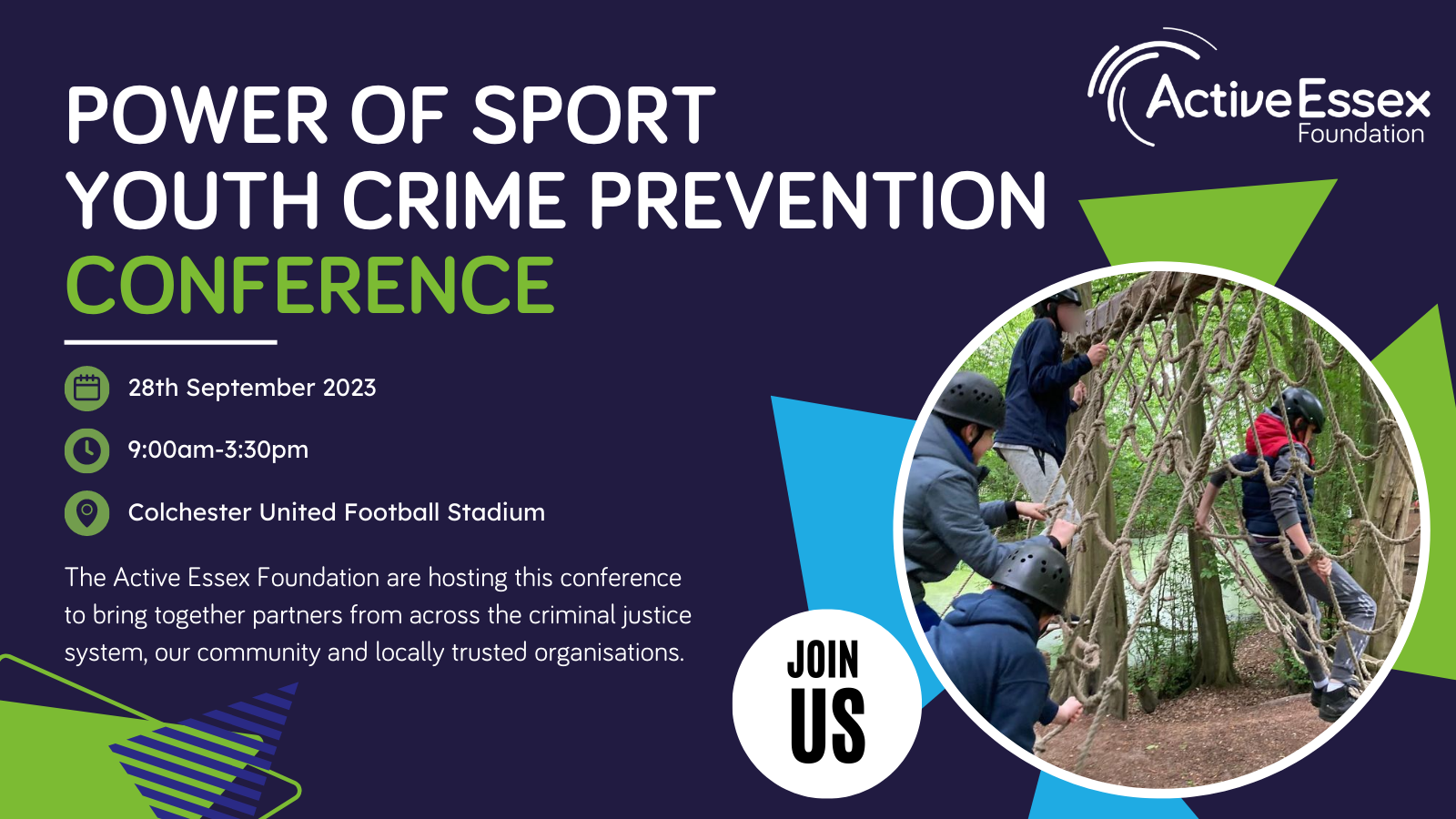 Conference to bring together partners across the criminal justice system and from our community
Date and Time
28 September 2023
09:00 - 15:30
Location
Colchester United Football Club
About the event
We're excited to announce that the Active Essex Foundation (AEF) are hosting a Sport and Youth Crime Prevention Conference, bringing together partners from across the criminal justice system, our community and locally trusted organisations.
The event will see colleagues from the Criminal Justice Sector, Local authorities and Statutory, Community and Voluntary agencies who have a strategic lead and/or who work across Youth Crime Prevention attend, and lead talks throughout the day. The conference will have a key focus on sharing and learning, increasing partnership working, and push forward the agenda for positive changes. We all know the important role physical activity and sport can play as effective engagement, prevention and intervention tool.
You will hear from professionals working in the field and guest speakers including Alan Webster - Head of Youth Justice Policy department, (Ministry of Justice), Cllr Louise McKinlay -Deputy Leader at Essex County Council, Mark Lawrie - Chief Executive of StreetGames, and Police, Fire and Crime Commissioner for Essex - Roger Hirst. You will also hear from young people about their lived experience, and how sport and physical activity has positively impacted their lives. Workshop deliverers include staff from the Essex VVU, Essex Police, ECC Involvement Service, Youth Offending Service, community based organisations and statutory agencies from all areas of Southend, Essex and Thurrock.
The conference will be free to attend, and include a free delicious lunch, to provide you time to network.
We hope that you can join us in our first ever conference, sign up here !
Workshop Info;
"Using sport and activity to navigate away from criminality and exploitation"
Delivered in both the morning and afternoon by Jim White AEF, Jim Pearson VVU and Re-Route, Ds Mark Ghosh / Ds Karen Osborne, Essex Police Serious Violence Unit, Prevent, Protect and Prepare (PPP) Team; Essex Youth Offending Service;
"'Girls With Goals"
Delivered by; Jennie Read, Gangs and County Lines officer and victim of VAWG; Detective Chief Superintendent Leighton Hammett, Essex Police; Nicole Redgewell NooYU / AEF. Girls with Goals Project is an intervention designed to work with girls and young women involving sport and activity to build confidence and resilience.
"LGBTQ+ and gender identity Mythbusting"

Delivered by Tracy Martinez, former Police Inspector and currently experienced LGBTQ+ trainer and educator. The workshops will look at the barriers these individuals pose to engagement in sport and activity for young people in Southend, Essex and Thurrock.
"Using sport to Enhance Positive Outcomes in the Context of Serious Youth Crime"

Delivered by Graham Helm from Street Games and Dr Caron Walpole from Loughborough University.
"How sport makes a difference for young people at risk of exploitation"
Delivered by Sally-Ann Millar and Lee McDermid from the ECC Involvement Service; AEF

"How to use Sport+ effectively"
Delivered by CEO of Achieve Thrive Flourish (ATF) Stuart Long, Alex Bridge from Children Services in Southend and Alan Webster from the Ministry of Justice