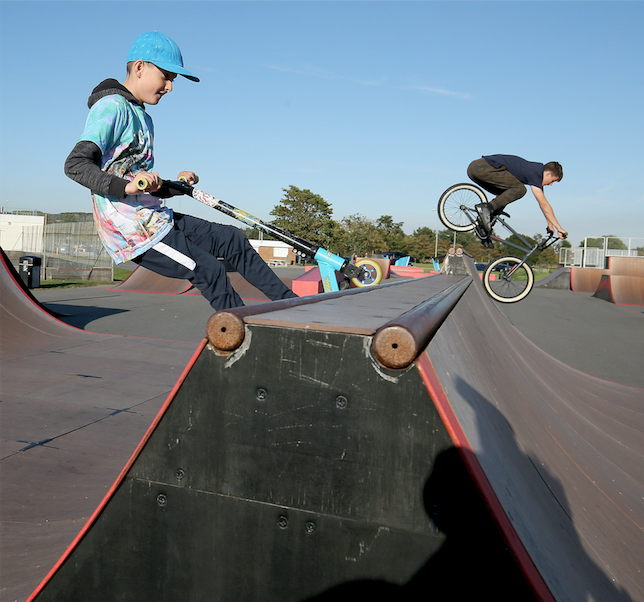 Canvey Get Set Youth
The Foundation is working in partnership with the Yellow Door Youth Project, Essex Youth Service, Drug and Alcohol service, Castle Point Council and Castle Point Public Health team to create and support a calendar of positive activities and weekly multi-sports and positive activity sessions developed by the young people themselves.
"We will train local residents as sports coaches and youth workers so they can support the sessions and so the project becomes community led and sustainable beyond the life of the funding."
What's the project?
A community activator, based at Yellow Door youth project, sets up a monthly youth forum to ensure we respond directly to young people's interests such as BMX, Parkour, skate-boarding, football, street dance, boxing and fitness. There is a storage space for sports equipment which can be used and we are developing a youth club next to the skate park. Monthly DJ and music nights, workshops, outdoor adventure days at Hadleigh Park and holiday programmes also drive engagement with the young people.
The Youth Service outreach bus will be present at the skate park one evening per week as a safe place to be and engage with the young people to offer activities, information and advice.
A Participant, aged 14 said:
"There was nothing to do around here at all for us, so of course we were going to hang around, but it was great to be asked what we wanted to do and now I go to the basketball sessions with my friends and its great when the youth bus comes and gives us food."