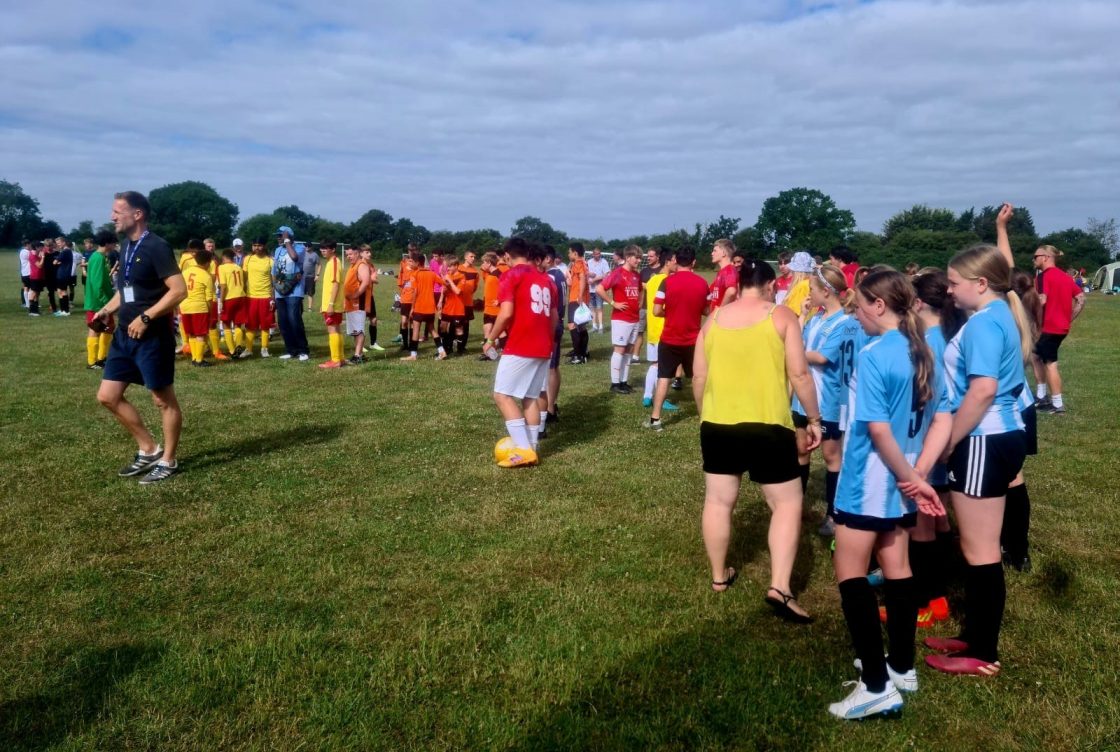 On Saturday 24th, The Community Goals event returned which saw Active Essex in partnership with the Essex Police to deliver a fun tournament!
Jim White, one of our Active Essex Foundation project managers attended and said;
"Despite the heat it was a really great event. Essex Police and Active Essex Foundation worked together to organise a football tournament for children and young people in Great Baddow, Chelmsford on Saturday.
It was a fantastic way for the community to directly interact with Police Officers and Police Staff. The Chief Constable was in attendance along with the High Sherriff and the Lord Lieutenant to see some great football. Teams from across Southend, Essex and Thurrock played together in this knock out event; the final winners of this 'hotly' contested tournament were Colchester United for the 13-14yr age group and Wilvale Rangers Youth Fc for the 15-16yr age group.
A lot of fun was had by all and some really positive engagement. The event supported the charity 'Sonny's Army' based in Jaywick who help families with children in hospital."
We look forward to its return and were thrilled to see so many people enjoying the day!