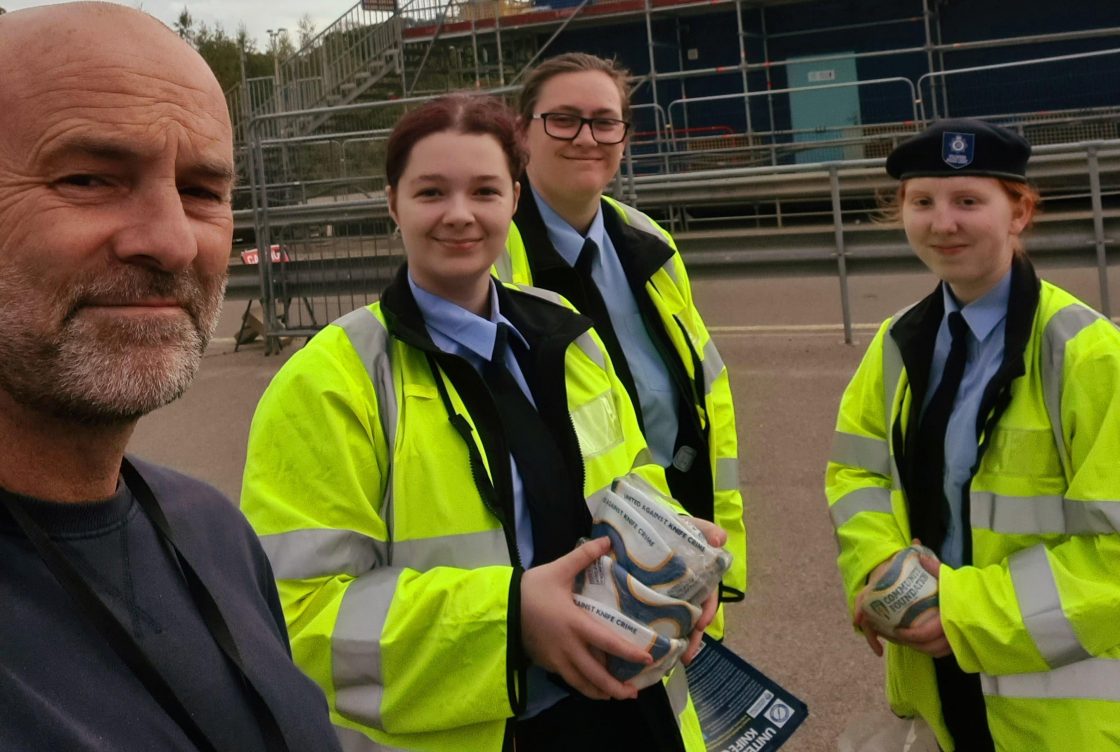 This weekend Jim White, Project Manager, visited two events in Essex that signpost the importance of intervention and also the hard work the Essex Police have been carrying out to engage communities.
Jim told us;
"On Saturday I attended the Colchester United Football match against Notts County. I attended on behalf of AEF but also there were the Violence and Vulnerability Unit, Essex Police Cadets. I helped with distributing leaflets about the Knife Angel coming to Colchester. Colchester won 5-4. Active Essex Foundation Sport and Youth Crime Project were there to signpost people to the impactive Knife Angel that will be in Colchester in the coming weeks. This partnership work with the VVU is an attempt to highlight the issue of Knife Crime. There will also be plays in schools across Colchester discussing the issue during this period."
"I attended the Hamptons in Gt Baddow Chelmsford on Sunday in support of Bubu's Community Centre, BBQ with the Police. There were a number of Police Officers and staff in attendance and a good number of the community. I was there to spread the word about the work of Active Essex Foundation and the Sport and Youth Crime Project."
It's events like this that signpost for the local community the different opportunities available to them as well as the positive impact that activities like football can have for keeping young people away from anti-social behaviour and involved in a team activity. As a team, we look forward to attending more events such as this to form new connections and observe different communities engaging in various forms of sport and physical activity.